SABRINA QUERCI – ACTRESS, MODEL AND STYLIST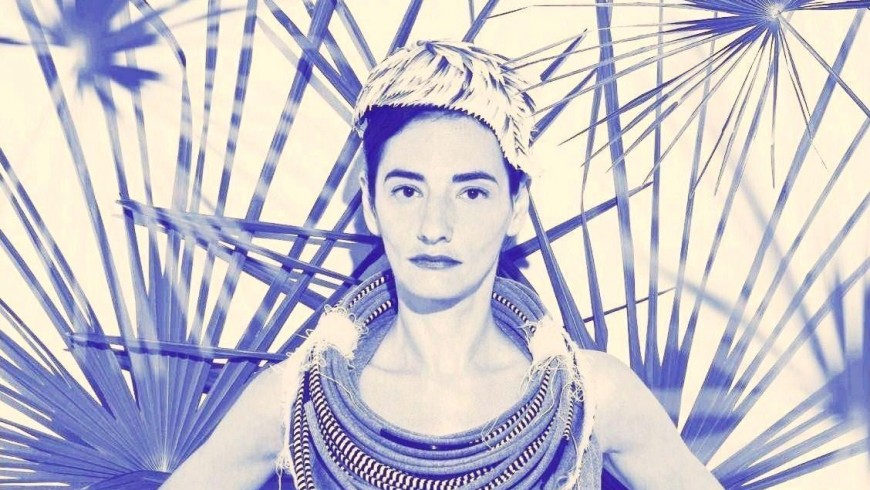 Born in Tuscany, just outside Florence, Italy, Sabrina moves her first precocious steps in the thriving clubland hubris of the 80s, when –only 14–she becomes a notorious staple of nightlife, first in Florence, then following a modeling contract, in London and Paris.
Upon moving back to Italy, after a decade abroad, Sabrina Querci started curating collections of vintage clothes, which she eventually oversaw as a manager of the retail points within Selfridges and Harvey Nichols, in London. Furthermore, she branched into fine arts, moving between Milan and New York, collaborating with contemporary art galleries and curating photography and furniture design exhibitions.
Growing up surrounded by designers, photographers and artists, Sabrina has absorbed the creative juices of almost three decades, not always managing to escape the dangerous trappings of being a "muse." If anything she's been a muse in charge, always curious about the process of creating art, in a photostudio, a movie set, or a room full of seamstresses.
A taste for the highbrow and a down-to-earth sensibility has proven to be a major asset for Sabrina Querci's new venture: Q.Connections. An agency created to establish connections between young innovative talents in the arts, fashion, entertainment and the proper industry recipients and press. Q.connections is pioneering the often overlooked matchmaking link between the creative types and their ideal customer, or the other way around, mentoring young artists about public relations, selling strategies and compatible branding. Her finely honed instinct has garnered the trust of many clients on both sides of the industry fence.
PHOTOGRAPHY BY STEFAN MILEV
FOR AUGUSTIN TEBOUL
SABRINA FOR GIAMPAOLO BARBIERI
ART MOOD ON – NOI SIAMO BELLISSIMA BY THE ARTGIRL 
ART MOOD ON – DIVINA-MENTE SABRINA QUERCI BY THE ARTGIRL
CULINARY COUTURE With ALESSANDRO FLORIS
bzz. BY DAVIDE BAZZERLA